Café Cody
just music commercial free
The sensuous Balearic Island sounds of Café Cody provide a rich listening experience that will move you, like waves, beyond the ordinary.  Perfect as either background or foreground, just music, Café Cody is a true 'soundtrack to your life' featuring music to accompany you throughout your day and evening.
After 20+ years of live-streaming, Café Cody moved to Spotify where you can enjoy this musical expression.
When Café Cody was streamed live, every hour at the top of the hour Cody Johnson would give an 8-second station ID.  Since the move to Spotify, many listeners have gotten in touch saying they miss hearing his voice, so here it is …
Café Cody's history … an evolution from producing live concerts in California and Hawaii to terrestrial and internet radio.
The move into radio began in the early 80s in Honolulu with Cody's late-night weekend jazz show. Next came the weekday afternoon drivetime program Traffic Jazz, which was no.1 in the Arbitron ratings. This was followed by 21º North (the latitude for Haiku, Maui), a blend of rock, jazz, and ambient on KAOI-FM Maui, syndicated on seven stations in the islands.
Energized by the growing environmental movement, Cody created the Earth Tracks radio show. Earth Tracks featured rock songs with lyrics that were socially, environmentally, or politically conscious. Paul McCartney, Sting, and Elton John endorsed Earth Tracks with sound bites.
A 2001 trip to Ibiza and Paris inspired a change in musical direction as well as a move to Mallorca, one of Spain's beautiful Balearic Islands.  Excited by the new music we were hearing, a subtle mixture of electronic blended with ethnic and tribal sounds gave rise to Café Cody. At that time internet radio was brand new, slowly beginning in 1999.  It created a revolution in radio broadcasting and allowed us to share this inspired chillout blend with a global audience. The soundtrack to your life …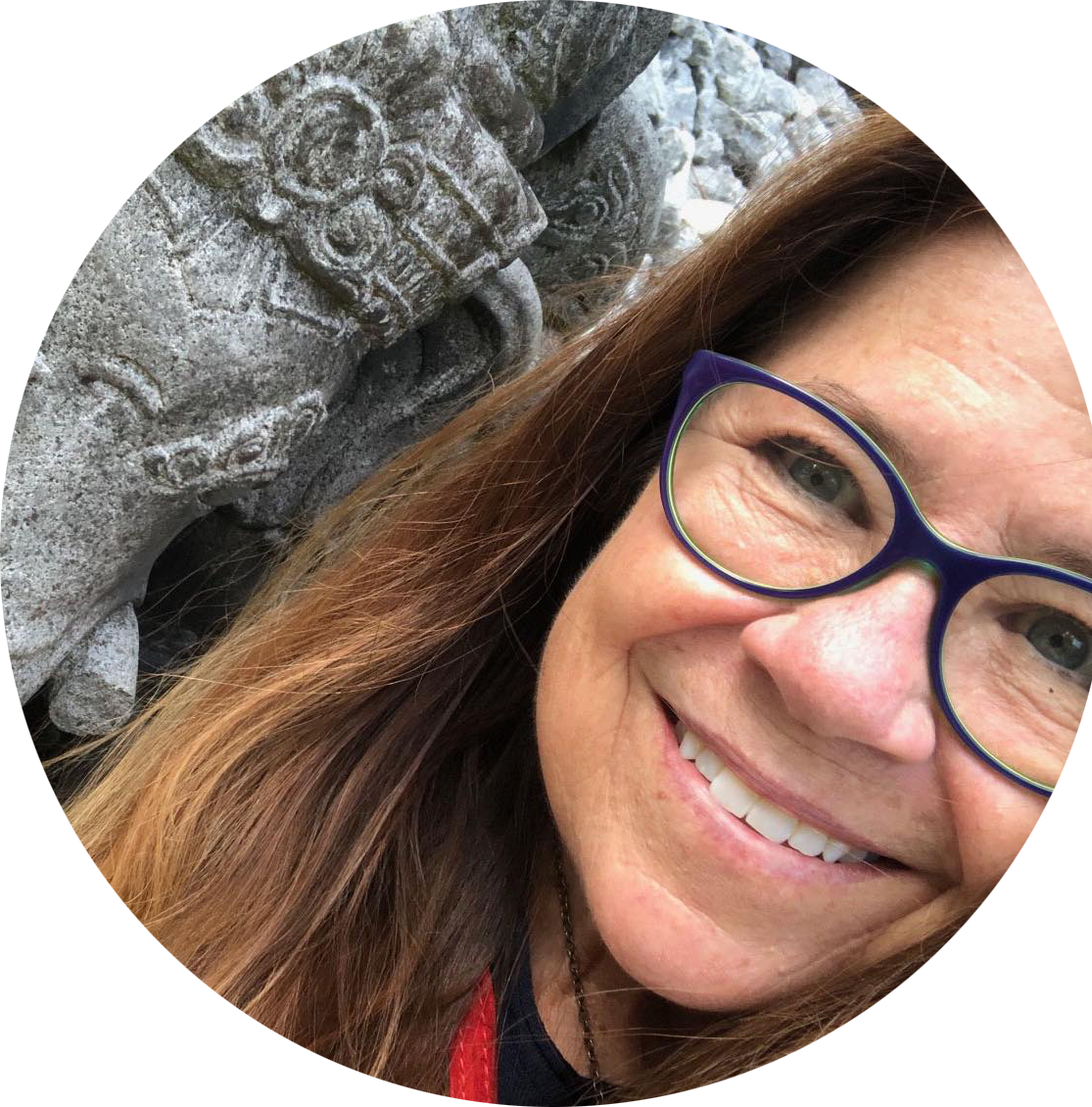 Robin Johnson
Host / Executive Producer
Music has always been a significant part of Robin's life. It wafted through her childhood home on the radio, her mother played the organ and sang in the choir, and her father took her to concerts and performances ranging from Harry Belafonte to The Barber of Seville. As a teenager she attempted the guitar, loving especially Bossa Nova, but distracted by the mystery of life she left it behind.
Robin and Cody met in Santa Cruz, California, and began a magical journey as lovers and creative partners in life, working side by side on concert production in California and Hawaii with some of the top-performing artists of the time. Today, she is the executive producer of the online radio station Café Cody.
Concerts evolved into the creation of conferences and tours to ancient sites. Co-founder of the influential Great Mystery initiative, she's been engaged in bridging science and mystical phenomena by bringing together some of the world's foremost thought leaders in events across the globe since 1993, beginning with Carlos Castaneda.
Robin is also a practitioner and teacher of the healing and shamanic arts with over 25 years of professional experience.
From her home on the beautiful island of Mallorca, Robin manages trainings in the energy healing method amazinGRACE and continues to create and participate in events that uplift and inspire.
Read more about Robin here: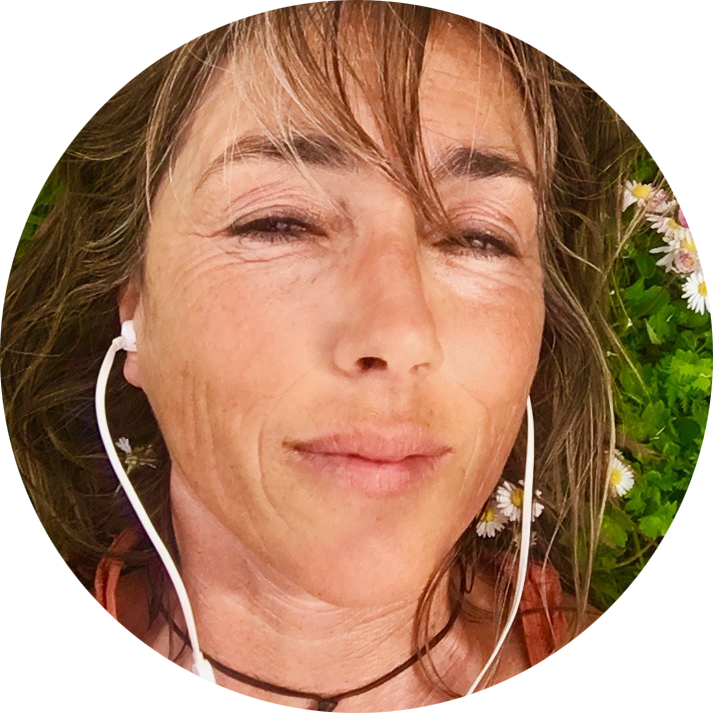 Véronique Delphine
Music Director
Véronique grew up in France, where accordion sounds and French Yéyés played loud on the family radio and TV. She realized early that she loved music and would listen to old records from Strauss valses to Elvis Presley, to Juliette Gréco. Throughout her high school years, she recorded tunes onto an ancient tape machine from FM radio while dreaming of exotic landscapes and blue horizons.
Traveling became part of her lifestyle, always with music playing in her ears. Eventually, she settled in a few islands and made her dream to live in the tropics come true.  Her creative spirit blossomed along the way, driven by what the moment and place inspired in her. She opened an art gallery on a tiny island of the Caribbean, making a special place for all artists to exhibit their work.
In Hawaii, she used her former seamstress skills and became a fashion designer. There, she merged with the natural environment as ever, feeling closer to her dream while swimming in the sea every day, often joined by pods of dolphins.
During her time on the island of Maui, Véronique met Robin and Cody, and there began a connection that will forever expand her vision of life and music. Her two mentors helped her grow more confident in speaking and writing English and she dove into studying the great Mystery of Life, engaged in environmental conservation studies in New Mexico where she settled for seven years.
Véronique lives now part-time in France and in Mallorca. Her interest in a 'living food' lifestyle diet led her to create a nomadic juice bar and she has taught workshops on the benefits of a plant-based diet in Europe and the Caribbean. Spiritual ecology, animal wellness, nature connection, and the healing arts remain her main inspiration to share her light and walk a graceful path on Earth.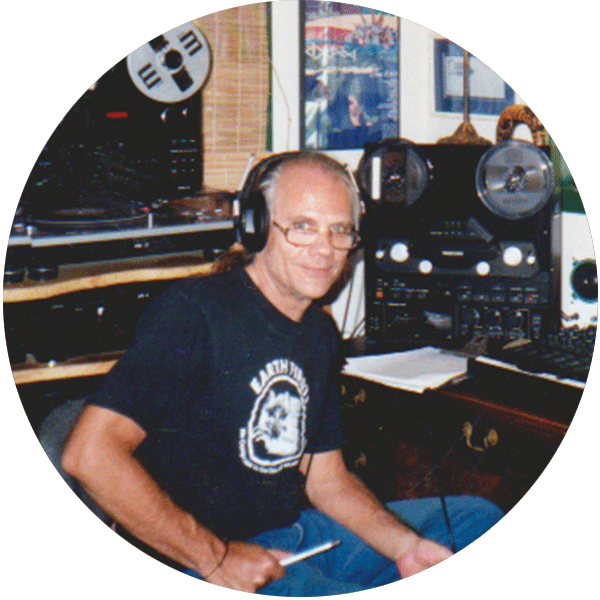 Gary Cody Johnson
Founder
Cody began his musical journey playing second chair clarinet in a symphony orchestra. He then discovered jazz. Because he was so young at that time he had to wear a suit to sneak into San Francisco's legendary clubs.  A few years later he was playing tenor sax in a jazz band.
Together with his partner Robin, an adventure began of producing concerts in Santa Cruz and Monterey California with artists such as Ravi Shankar, Bob Marley and the Wailers, and Neil Young.
Cody's way of creating change was gathering people together and in the 70s he did this through concerts benefiting groups like The United Farmworkers Association, SolarCal, The Will Geer Theatricum Botanicum, homeless shelters, and food banks with artists such as Jackson Browne, Jane Fonda, the Doobie Brothers, Herbie Hancock, and Chick Corea. 
With a move to the Hawaiian Islands, the concerts continued but the music moved from primarily rock 'n roll, to include ambient, jazz, and even a bit of country with artists including Ray Charles, Ladysmith Black Mambazo, Stan Getz, and Willie Nelson.
While in Hawaii, Cody created the non-profit educational organization The Hawaii Jazz Society and produced shows at Trappers, the Hyatt Recency Waikiki's premier jazz club.
Following what has heart and meaning, Cody and Robin co-founded Great Mystery and the concerts morphed into in-depth retreats, conferences, and tours to ancient sites in the US, Canada, Mexico, Guatemala, Peru, England, Egypt, India, and Malta. Presenting exceptional thought leaders and synthesizing new findings in science with a deeper understanding of the nature of reality.
Although Cody has since transitioned from this world, his muses Robin Johnson and Véronique Delphine continue to keep the Café Cody spirit alive.
Read more about Cody here:
Thanks for the greatest commercial-free radio station ever!
Michael Wilges, Düsseldorf, Germany
This is the ExTrEmE EpIc Best music on the planet!!! Thanks for existing!

Mark Anthony Delfino, Las Vegas NV
Hands down best music anywhere. Have been listening for years, consistently amazing. Feels like I'm back watching the sunset over San Antonio bay in front of CDM!
Benjamin E. 
Just discovered your radio station and what a great surprise! Perfect selection to chill, meditate.. A simple journey…
Thomas Darnois, Barcelona, Spain
Desde siempre uno de los mejores exponentes del genero chill out.
Saludos desde Perú
Always one of the best exponents of the chill out genre.
Enryke Martinez, Peru
Thanks for the continuous great music you all play! I have it constantly playing in my house! Keep it up!!
Daniel Noles, Mount Holly, North Carolina 
We would love to hear from you